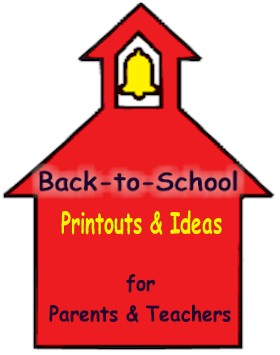 Time to get ready to go back to school. Here is a listing of some of my Back to School Ideas and Printables for parents, teachers and students. Free printables to help with Open House, Parent information and my favorite, School Memory books.
Welcome to The First Day of School, Welcome banner greeting for your classroom. Free Printable Custom Banner that is easy to make. Introduce the teacher to the class.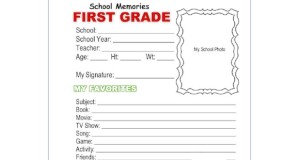 A great way to document your child's early years in elementary school. Print out a School Memory Book for each child – preschool through 5th grade.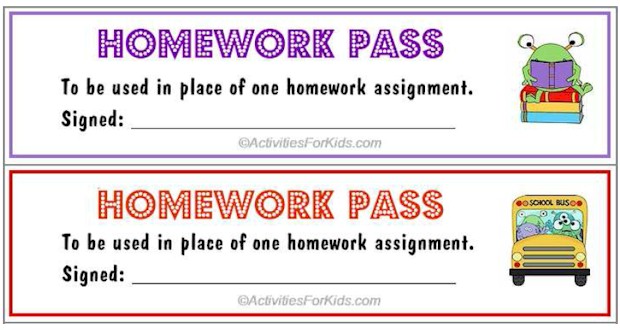 Free printable No Homework coupons! Great reward for a job well done! Five designs for a printable Homework Pass to give to students in your classroom.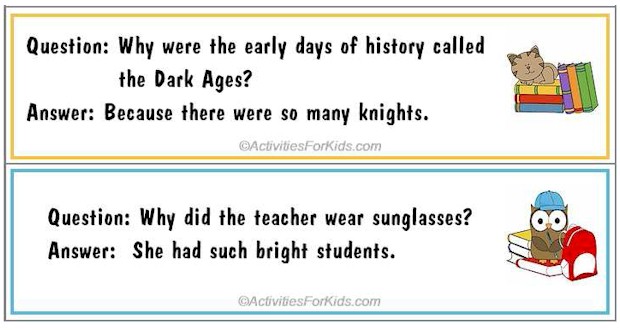 Print 20 different Back to School Jokes for your classroom. Easy, free printable is a great way to ease kids back into the school year.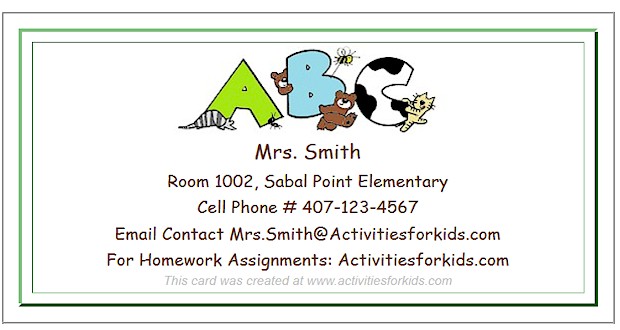 Teachers personal business cards. Great way to provide teacher contact information to students & parents.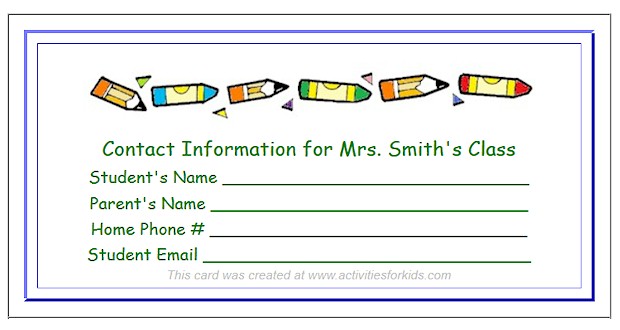 Printable forms to customize. Hand out to students on the first day of class to collect student contact info.