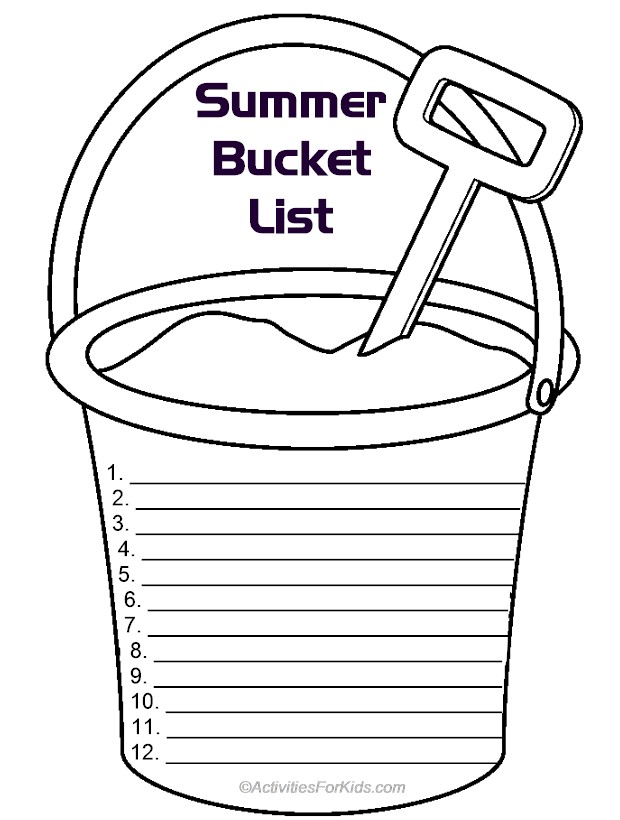 Sometimes summer vacation just seems to fly by – other times it seems to be never-ending . This year, help your child organize and manage their time by creating a Summer Bucket List of things that would make their summer more fun and memorable.Below is a short list of ideas to help you get started:
Go to the Library
Plant a garden
Put on a play or puppet show
Go someplace new
Make a fort
Learn a new game
Fly a kite
Organize a bike parade
Go on a scavenger hunt
Do a jigsaw puzzle
Write a short story
Go fishing
This bucket list can be used as a reading or activity list. Items can be put on at the beginning of the summer or added as the summer progresses – either way it is a great tool for adding a little structure back into your child's free time.
Keep this bucket list with your child's other keepsake papers. Each year they can new and different suggestions to their list. This will also help with the 'I'm bored' and 'I didn't do anything fun this summer' comments that kids are prone to make. If you are keeping a
School Memory Book
, add their Summer Bucket List to the binder.
MATERIALS:
Summer Bucket List printout.
White printer paper works fine, but I've found that pastel printer paper is a nice way to distinguish it from school work.
INSTRUCTIONS:
Select the Summer Bucket List PDF and print as many pages as needed.
Punch holes in the papers so that they can be kept organized in a 3-ring binder.