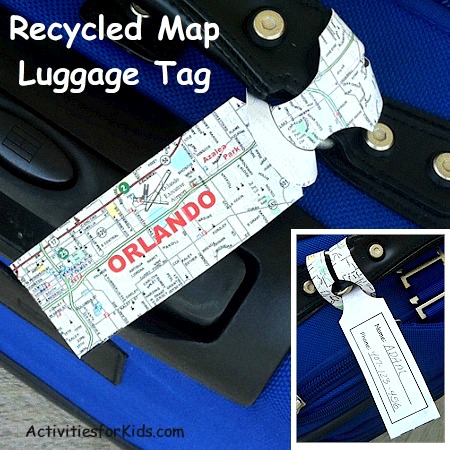 Build excitement for your next family vacation – an activity for kids to create luggage tags. Use recycled maps from where you are traveling to, where you have been or of your home town. Great gifting idea for mom, dad, grandma and grandpa.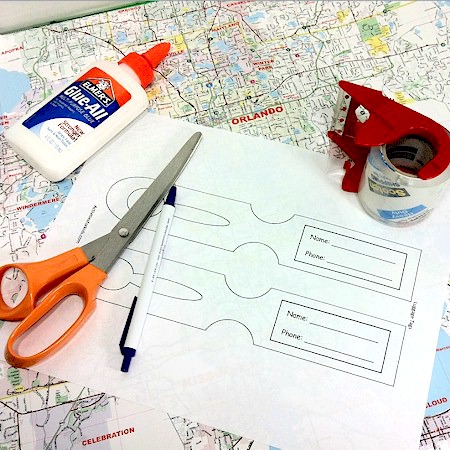 MATERIALS:
Scissors
Glue
Pencil or pen.
2″ Clear packing tape
Map or decorative paper
INSTRUCTIONS:
Print the Luggage Tag template and cut it out. Additional trimming will be done later, so just the basic outline without the semi-circle indents will be fine at this point.
Find a nice section of the recycled map to use. Turn the luggage tag template face down on the map and trace it onto the map then cut the map out.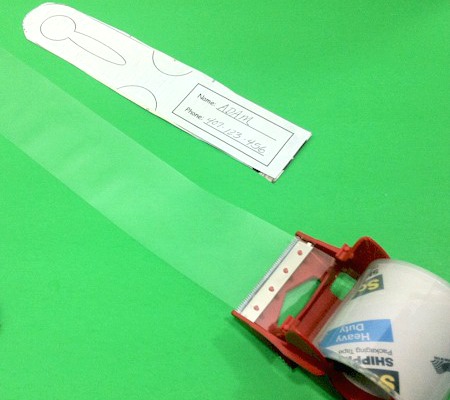 Fill in the Name and Phone section on the template. It is not recommended that too much personal information about a child be used.
Lightly glue the section of map (desired map section showing) to the luggage tag template (name portion showing). Allow the tag to dry.
Roll out about 10″ of the 2″ packing tape.
Carefully place one side of the luggage tag to the tape.
Cut a second section of tape and adhere to the other side of the tag.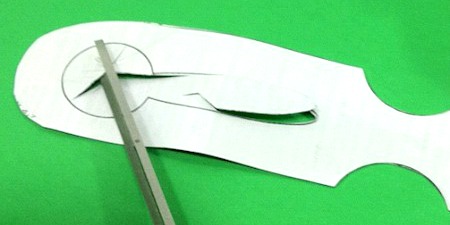 Now that the front and back of the luggage tag are together, do a more accurate job of trimming the tag, including the 2 semi-circle parts and the opening for the tag to loop through.
Hint: Gently fold the tag in the area of the opening and make a small cut with the scissors. Once you have a starting place, cut around the lines. The circle portion can have little snips from the center to the lines for easier cutting.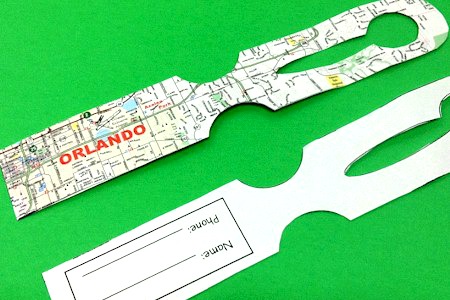 SUGGESTIONS:
Two separate tags are shown here – one representing the front, the other representing the back.
Loop one tag around the handle of your luggage inserting the squared end through
the opening on the rounded end.