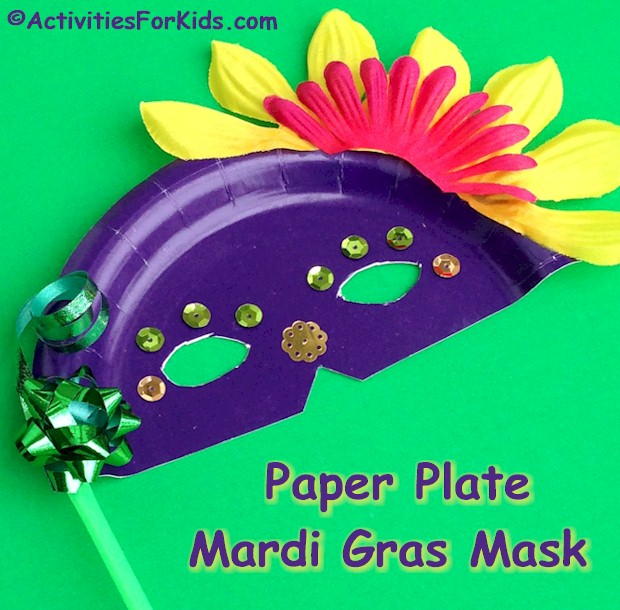 A fun decorative mask for Mardi Gras or any other festive event. There are so many bright colors that can be used for a Mardi Gras theme that children can be as creative as they like. The plates for this project came from the Dollar Tree, the 9″ plates come in green, gold, purple and other bright colors with 20 to a package. I found it easy to work with these plates since they were a little sturdier than most other paper plates.
MATERIALS:
Scissors
Stapler
Craft glue
Paper plate
Plastic straw
Silk flower petals
Ribbon, bows, sequince and other items to decorate with
INSTRUCTIONS:
Cut the paper plate in half. Mark the holes for the eyes and a triangle for the nose. Use the Printable mask template as a guide for marking the eyes and nose. *NOTE: This step should be done by an adult.
Staple the end of the straw to one side of the paper plate.
Children can decorate their masks with ribbons and bows. Use the petals from colorful silk flowers on the outter edge of the plate and decorate around the eyes and nose with sequinces or stickers.