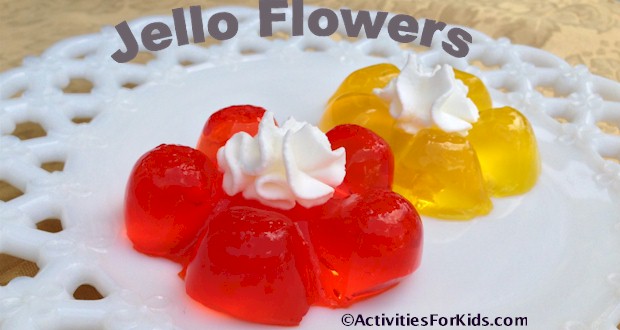 Easy to make jello mold. A pretty way to serve jello for holidays or parties.
Upcycle: Use a 1 liter soda bottle to make the a mold for the Jello Flower.
INGREDIENTS:
Several empty plastic bottles – 1 liter works best. Look for bottles with a defined indented base to make the best formed flowers. You will need about 3-4 bottles for each package of Jello.
Different flavors and colors of Jello. Yellow, Orange, Red colors work well.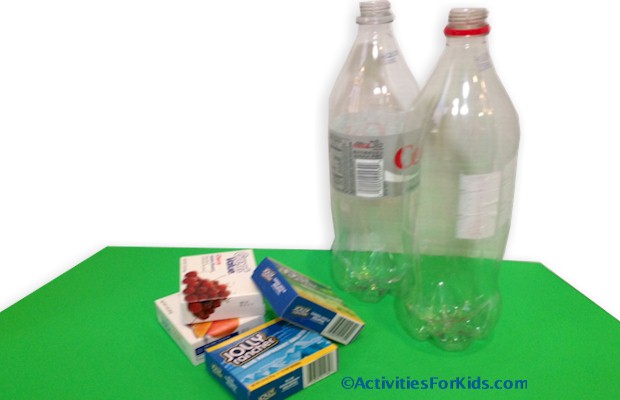 INSTRUCTIONS:
Cut the soda bottles about 2" up from the bottom to make the molds. You should be able to use kitchen scissors for this. This step is not recommended for younger children.
Make Jello according to directions. You can use the regular recipe or the Jello Jigglers recipe. For this example, I used the Jigglers recipe.
Pour about 3/4 cup of the dissolved Jello mixture into each of the soda bottle bases.
Refrigerate for at least 3 hours or until firm.
Fill a cake pan 1/2 way up with room temperature water and set the Jello Flowers in the water for just a few minutes. This should be enough time to loosen the flowers from the molds.
Place the Jello Flowers on a plate and refrigerate until needed.
Top with a little bit of whip cream in the center. You could also add a cherry or other bit of fruit on top of the whip cream.
SUGGESTIONS:
Fun party treat for a Garden Party, Islando Luau Party or Tea Party. Experiment with the recipe – perhaps adding fruit to the jello or whip cream.