Super Easy 3 Ingredient Peanut Butter Cookies. My boys loved making up a batch of these after school, even when they were in High School. You can't beat warm cookies right from the oven as a treat before starting homework.
No flour needed for these cookies, just peanut butter, sugar and an egg.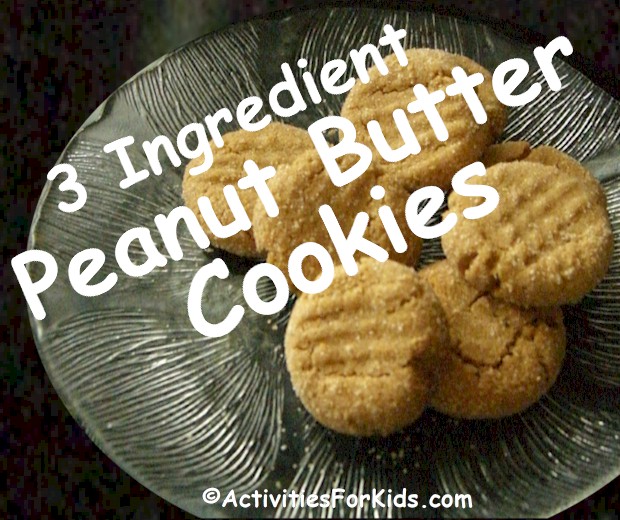 Ingredients (yup, only 3)
1 cup Peanut Butter – crunchy or plain
1 cup white sugar
1 egg
Directions for 3 Ingredient Peanut Butter Cookies
Preheat the oven to 350.
Combine all the ingredients in a medium size mixing bowl
Mix on low speed until the ingredients are well blended and smooth.
By hand, roll the dough into 1″ balls.
Optional: sprinkle about 1/4 cup sugar on a plate and roll the dough balls in the sugar.
Place the rolled dough, about 2 inches apart, on a cookie sheet and lightly press with a fork.
Bake for 6-8 minutes or until the cookies are lightly browned.
So good and so easy, you'll want to make a double batch!