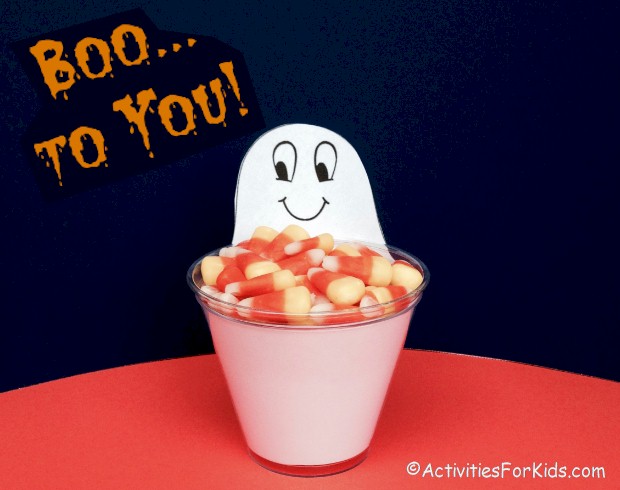 An easy and fun treat idea for a classroom Halloween party. Use white printer paper for each ghost cup. Either select the blank template and draw in your own ghost face or use the pre-printed template with a not-too-scary ghost face. This template fits with most clear solo brand cups.
MATERIALS:
2 Solo Brand 9oz clear plastic cups for each candy cup
Black marker
Scissors
Candy and treats to include in the cups
INSTRUCTIONS:
Print out the Ghost Cup printout of your choice and cut out.
For the blank template draw in a ghost face.
Place the paper into one of the Solo plastic cups.
Insert a second Solo cup into the first so that the paper is in between the two cups.
Fill the cup with Halloween goodies.
SUGGESTIONS:
To make the cups more secure, put a dot of glue (glue gun works best) into the bottom of the first cup so that the cups stay together.  A piece of scotch tape can also be used to hold the paper in place.