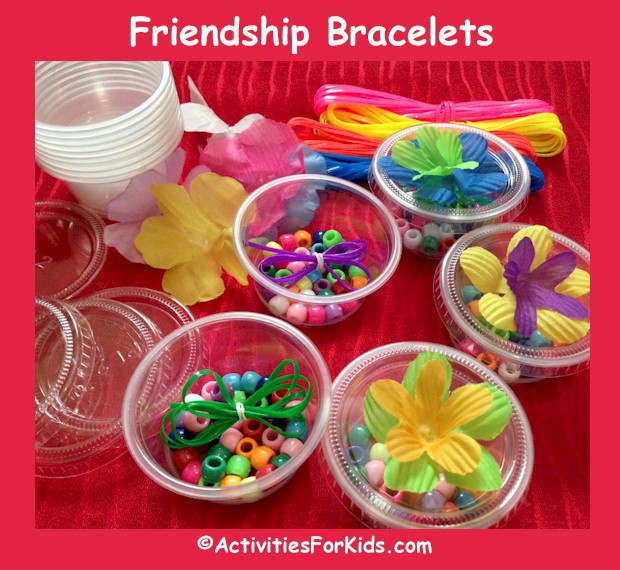 Why pay for expensive kits when you can make this Friendship Bracelet Kit for just pennies each. Use for Friendship Day or as party favors. Just purchase the items from your local Dollar Store. Individual
Mini-Cups
were found at Walmart for under $3.00 for a 50 count package.
MATERIALS:
Pony beads
Lacing cord
Mini-Cups
Scissors
Silk flowers – or other item to decorate the top of the containers
INSTRUCTIONS:
Count out around 30 – 40 beads for each container. The bag of pony beads from Dollar Tree contained 400 beads, so this should be enough for at least 10 containers.
Cut about 10″ of the lacing cord – twist together with a small rubber band or just tie it together and place on top of the pony beads.
Use glue to attach a silk flower – or other decoration to the top of each container. I used the flowers from a colorful flower lei purchased from the Dollar Tree.